How a drain spotting photographer is shaming Cornwall's blocked drains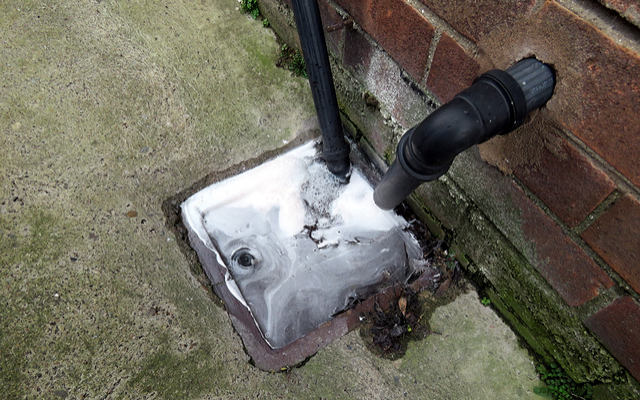 Choose clear drains, refrain from pouring fat down the sink, forget flushing ear buds down the toilet… ah yes, but there's always somebody somewhere doing the opposite. Somebody who has brazenly poured fat down the sink and – in due process – it had joined several fatbergs in one of Bazelgette's finest creations.
The modern-day phenomenon of fatbergs have taken a toll on our sewers. At ground level, blocked storm drains are a problem. Especially as a slipshod approach to drain clearing can lead to flooding. This may have been a contributory factor of the floods early this year.
Why is this an issue? Recent changes mean that any water below the road surface of a storm drain is no longer that of the local authority's. Therefore, the water inside the storm drain is now the responsibility of water companies. In our case, that is Thames Water and Southern Water.
Drain Snapping and Shaming
Cornwall resident, Bryan Gibson, has photographed 15,000 drains around his county that have been blocked. He has sent to results to Cornwall Council. A spokesman for the council said, "We do not believe that we have a significant problem with blocked drains, although there have always been, and will always be, times when blockages occur."
This also gives credence to the fact that local authorities are only responsible for surface water. Plus it stated that landlords and residents are responsible for private roads.
A fatberg with a side serving of condoms
Yeuch! As well as Mr. Gibson, Anglian Water has taken pictures of its sewers, dogged by fatbergs and used condoms. The Daily Star, and countless other tabloid newspapers, have given its readers the joy of their pictures. Known as Johnnybergs, the discarded contraceptives have blocked many of its sewers. Over in Oxford, fatbergs have been caused by wet wipes. It is also stated that wet wipes can take 100 years to break down.
We at Speedy Jet Drainage recommend disposing your used condoms and wet wipes into the appropriate bin(s). On one hand, this means you wouldn't need to call us as much. On the other hand, do not hesitate to call us on 0800 731 1556 if your drains come to grief. We shall respond to your call as quickly as possible.
Speedy Jet Drainage, 08 November 2016.